IN THE NEW TAKE FOUR
My Special Trend Report series continues! Check out more of my favorites from the PPAI Expo in Las Vegas.
---
THE NEW HOME
 SILICONE BOTTLE STOPPER SET
PRICE AS LOW AS $4.98
SILICONE GRILLING MITT 
PRICE AS LOW AS $9.98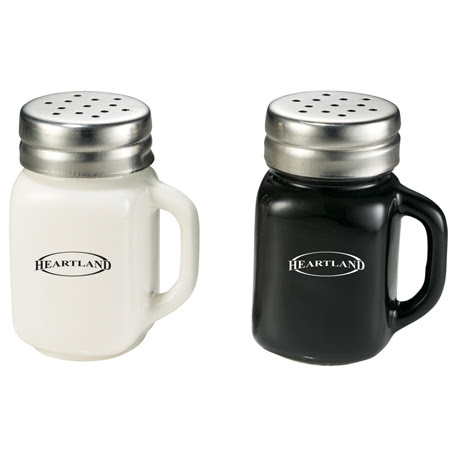 MASON JAR SALT & PEPPER SHAKER SET
PRICE AS LOW AS $7.98
ADJUSTABLE APRON 
PRICE AS LOW AS $7.48
UTILITY SCISSORS WITH MAGNETIC HOLDER
PRICE AS LOW AS $6.14
LOVE THE FULL COLOR IMPRINT OPTION & MAGNETIC BACK THAT MAKES FOR PERFECT STORAGE.
THE NEW SECURITY
GADGET GRIPS KANGA PROTECT
PRICE AS LOW AS $4.49
IWALLET PLUS THE ADDED SECURITY OF RFID BLOCKING TECHNOLOGY. IDENTIFICATION BLOCKING (RFID BLOCKER) TO PROTECT YOUR CREDIT CARD INFORMATION, & KEEP IT SAFE FROM HACKERS & IDENTITY THIEVES. STORES CREDIT CARDS, CASH, DRIVER'S LICENSE, & EVEN KEYS. SPANDEX FABRIC STRETCHES TO SECURELY HOLD FIVE OR MORE CARDS. NON-SLIP GRIP DOTS ADD SECURITY, KEEPING YOUR PHONE SAFE FROM SLIPPING & SLIDING. INSIDE DIVIDER MAKES TWO POCKETS FOR SORTING CARDS. PROTECTS THE BACK OF YOUR PHONE FROM SCRATCHES, BUMPS & DENTS. SECRET HIDDEN COMPARTMENT, UNDER THE FOLD, SAFELY STORES EMERGENCY CASH. PATENTED 3M ADHESIVE KEEPS IT SECURELY ATTACHED TO YOUR PHONE, LEAVES NO STICKY RESIDUE. EASY TO MAIL.
KRYPTONITE RFID CASE
PRICE AS LOW AS $2.99
EFFECTIVELY BLOCK UNWANTED SCANNING & KEEP YOUR DATA SAFE WITH THE KRYPTONITE RFID CASE. HOLDS UP TO 10 CARDS WITH SNAP LOCK CLOSURE. LIGHTWEIGHT ALUMINUM OUTER WITH PLASTIC INNER TO PREVENT UNAUTHORIZED ACCESS TO PERSONAL INFORMATION BY RFID READERS.
THE NEW BYO
RETRO LUNCH BOX
PRICE AS LOW AS $4.25
I HAVE ALWAYS HAD A THING FOR THIS TIMELESS CLASSIC LUNCH BOX & WAS THRILLED WHEN ONE OF MY FAVORITE SUPPLIERS INTRODUCED IT TO THEIR LINE! THIS METAL LUNCH BOX IS A FUN, EYE CATCHING ADDITION TO ANY PROMOTION. PLUS, CLASSICS STICK AROUND FOREVER. AVAILABLE IN 2 SIZES, 3 COLORS & THE OPTION OF FULL COLOR DECAL OR DIRECT PRINT.
SOUP CUP
PRICE AS LOW AS $2.59
REHEAT OR FREEZE SOUP, STEW OR OTHER LEFTOVERS IN THIS 24 OZ. CAPACITY POLYPROPYLENE CUP. IT FEATURES A SNAP-ON LID WITH SILICONE SEAL & VENTILATION HOLE & AN ERGONOMIC HANDLE. IT'S MICROWAVABLE & BPA-FREE.
MICRO BREW SIX COOLER
PRICE AS LOW AS $12.99
SIZED PERFECTLY FOR A 6-PACK OF YOUR FAVORITE BREW! IRIDESCENT RIPSTOP MATERIAL IS STRONG & EYE-CATCHING. FRONT POCKET & MATCHING KEY-RING BOTTLE OPENER.
THE NEW PAW-RIFFIC
PET WIPES IN CANISTER
PRICE AS LOW AS $0.99
TENNIS BALL THROWER
PRICE AS LOW AS $1.99
PET DRY SHAMPOO
PRICE AS LOW AS $1.20
HAPPY DOG LEASH
PRICE AS LOW AS $7.25
---